Ambassador Adonia Ayebale, Uganda's current Ambassador to the United Nations, arrived in Kigali on Monday, January 17, where he was received by President Paul Kagame at Village Urugwiro.
According to Amb Ayebale, via Twitter, he had a meeting with the President of the Republic of Rwanda Paul Kagame and conveyed a special message to him from President Museveni.
The special envoy arrived in Rwanda as President Museveni had been sending special envoys for days as if he had recently sent Maj Gen Abel Kandiho, a head of Uganda's military intelligence (CMI) to Burundi.
Not only that, but also in Tanzania, President Museveni sent several envoys at various times, and later attended a three-day working visit at the end of November 2021. In Tanzania, President Museveni also signed an agreement to build oil pipelines to Uganda through Tanzania.
In what direction for the future between Rwanda and Uganda?
In 2019, Rwanda decided to close its borders with Uganda, as reason to protect its people who were being arrested and tortured by CMI( Chieftaincy of Military's Intelligence Uganda as part of Kigali Described as hostility against Rwandan and Its Citizens. this Rwandan were arrested after refusing to join Anti-Rwandan Rebel Terrorist groups.
 In addition to this , Rwanda has often acusing Uganda of supporting armed anti- Rwandan government groups, where there is evidence that Uganda has close ties to such factions as the RNC, RUD –Urunana and the FDLR.
Some of the evidence shows that Uganda supports anti- Rwandan government groups and even quotes from those who are in the Rwandan judiciary who testify in courts.
Uganda-RNC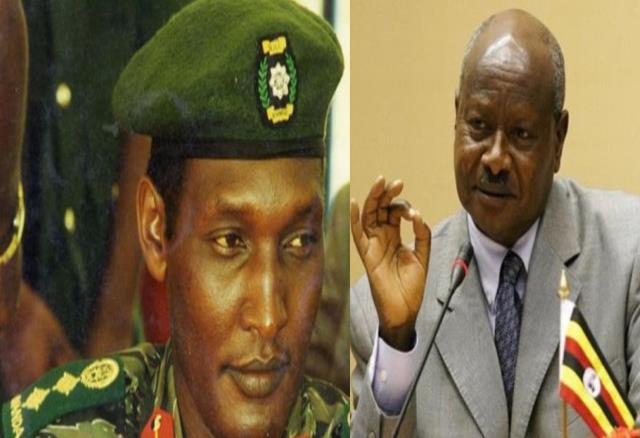 Maj Mudathiru, who was arrested during a raid by Congolese forces on the P5 militants group, said senior RNC leaders often met with some senior Ugandan officials. Mudathiru added that the RNC leaders who speak to the Ugandan authorities are also playing a key role in the abduction of Rwandans living in Uganda, all under the name of CMI.
President Museveni's mission to help the RNC is led by his brother Gen Salim Saleh. Gen Saleh is said to be collaborating with Philemon Mateke, the former Secretary of State in the East African affairs in Ministry of Foreign Affairs where the directives are being implemented by the CMI Military Intelligence Unit headed by Maj Gen Abel Kandiho.
It is alleged that the Amb Charlotte Mukankusi, a head of Diplomacy and international affairs in RNC met President Museveni often in his Royal Palace ,Entebbe.
Uganda – RUD Urunana
In Rwandatribune article released on October 20th 2021 stated that << https://rwandatribune.com/shame-on-ugandacmi-released-rud-urunana-top-officials/ >>
In addition, RUD Urunana bought a Villa for his captains (Capt Nshimiye alias Gavana) in the Kisoro District where all the meetings between These Anti Rwanda rebel groups and Ugandan Official held.
Uganda- FDLR
The Ugandan government is also said to be working closely with the FDLR, according to Nkaka Ignace alias La Forge Fils Bazeyi' witness, a former spokesman for the group who was arrested by the Congolese army while crossing the border from Uganda to DRCongo. The former Congolese man testified in court that at the time of his arrest, Lt Col Nsekanabo Jean Pierre, known as Abega, had withdrawn from a meeting convened by President Museveni to seek their support and urge them to join the RNC and all other sponsored groups. by this country.
Rwanda and Uganda Relationship in the coming years?
Resumption of talks aimed at implementing the Luanda agreement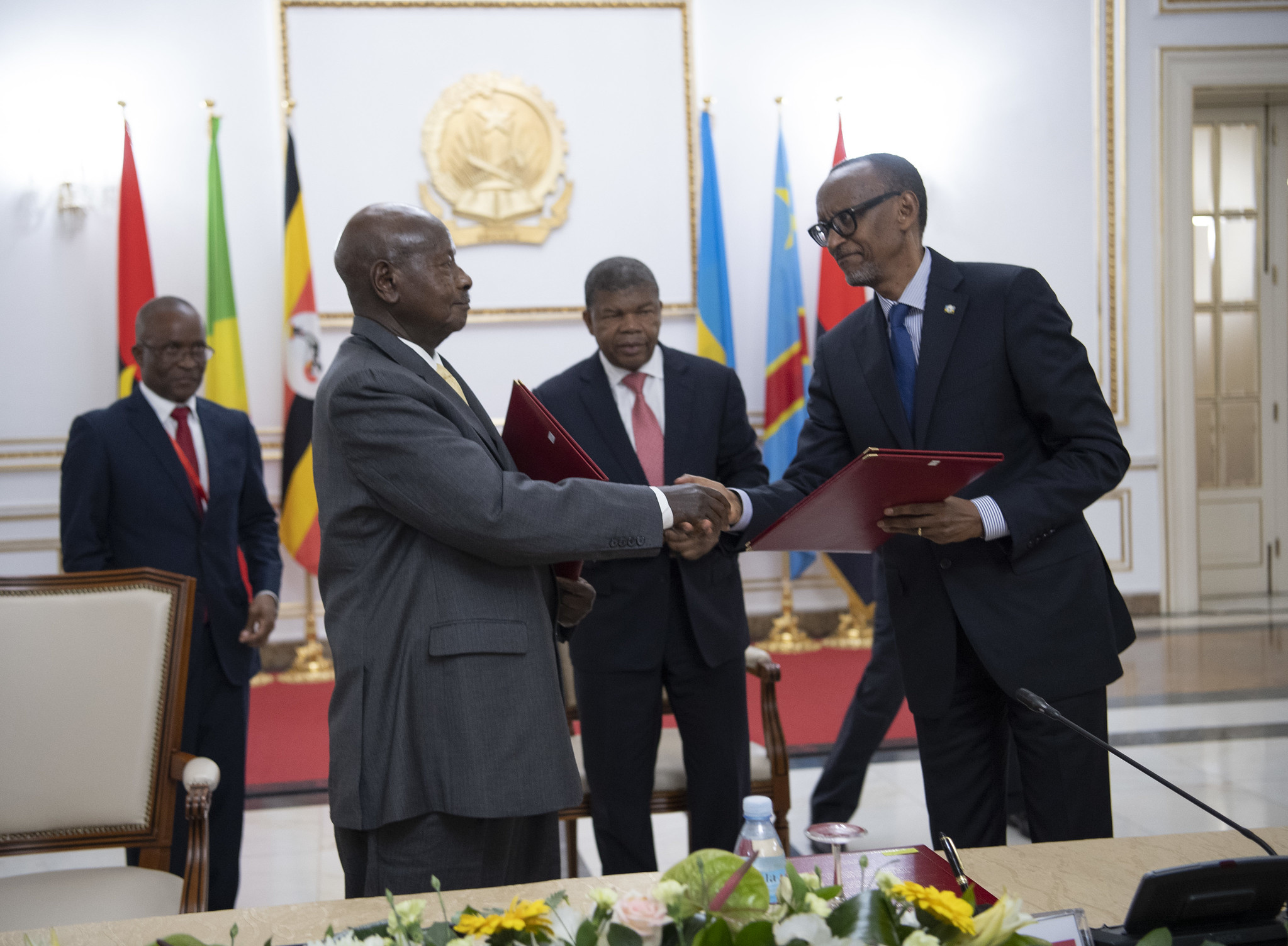 In September 2019, Rwandan President Paul Kagame and Ugandan President Museveni signed a nine-resolutions in Luanda agreement aimed at reuniting the two countries.
Initially, there were meetings that brought together leaders on both sides to monitor its implementation.
Talks came to a standstill after Rwanda announced that the Ugandan government would be slow to implement the agreement.
Following President Museveni's special envoy to Kigali, residents of both countries expected the Issue of reopening borders to be reconsidered in the plans of their leaders, for them to re-trade as it was in the past.
Rwanda and Uganda on " Shujaa Operation"
When Ugandan President Yoweri Kaguta Museveni recently visited the Democratic Republic of Congo, he signed a various agreements with his counterpart Felix Antoine Tshisekedi including Building the Rutchuru-Goma-Bunagana road . In the following days ,Uganda signed another agreement with the Democratic Republic of Congo to deploy its troops in Beni Teritory to the so-called "Shujaa Operation" aimed at uprooting the ADF Group which spent more than 20 years fighting Prezident Museveni Leadership.
Why Rwanda is concerned about "Shujaa Operation"?
Rwanda, as a country with substantial evidence that Uganda has a hand in supporting the militant groups operating in the area where the military operations are taking place, should not remain silent as long as the Ugandan army is operating in areas where the headquarter of these Anti Rwanda- rebel goroupsw are based. This was recently confirmed by the spokesperson of the Rwandan Government, Yolande Makolo, who said that even though Rwanda is not concerned with Uganda-Congo Kinshasa agreement, it will continue to pursue UPDF operation in DRCongo until it is completed, so as not to pose a security threat to Rwandan security.